Remove DRM from iTunes Hot Movies in 2014
Have you watched the hottest movies in 2014 from iTunes? Do you want to move these popular movies without DRM limitation on your on your widescreen TV, Samsung Galaxy Series, Amazon Kindle Fire, Nook HD, Nexus 7 or any Android/Windows devices? What you need is AVS4Mac iTunes DRM Removal Software, an intuitive DRM Remover and Video Converter which can remove iTunes DRM from those purchased or rented hot movies and convert iTunes M4V to more popular formats like MP4, AVI, MOV, WMV, etc. to playback on nearly all hot non-apple devices.
How to Remove DRM from 2014 iTunes Hot Movies
With AVS4Mac iTunes DRM Removal Tool, you can easily strip DRM from your iTunes movies by yourself. Morever, it also helps convert iTunes hot movies to various formats, such as MP4, MOV, MPGE, AVI, WMV, MP3, and AAC. As a result, you can watch your favourite movies on many android smart phones and tablets like Galaxy Tab/Note/S Series, HTC, Sony Xperia, and Windows 8 devices like Nokia Lumia, Surface.
1. Click "Add" button to import iTunes movies;
2. Click "Profile Setting/Output format" button and choose "Same as Source MP4" to keep original quality;
3. Click "Convert" button to remove the DRM protection and convert movies to MP4;
4. Copy and transfer the DRM-free MP4 videos to your media device for enjoy.
Now we will show you the top and grossing 10 movies in 2014 as below. You could choose your favourite one to remove DRM limitation for more fun by using AVS4Mac DRM Removal.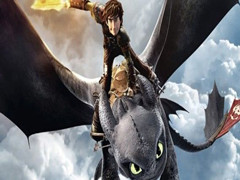 No.10 How To Train Your Dragon 2
Release Date: June 13, 2014
Director: Dean DeBloisCast: Cate Blanchett, Christopher Mintz-Plasse
---
One of the most fun and heartwarming animated films in recent memory, How to Train Your Dragon managed to offer the closest experience to actually flying while sitting in a theater seat ever – even more than James Cameron's Avatar, arguably. The entire voice cast, and our favorite dragon Toothless return for the eagerly anticipated followup.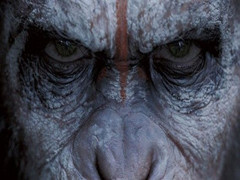 No.9 Dawn of the Planet of the Apes
Release Date: July 11, 2014
Director: Matt ReevesCast: Andy Serkis, Gary Oldman
---
We're still bitter about Andy Serkis not getting some sort of Academy Award nomination for his incredible motion-capture performance as Caeser in Rise of the Planet of the Apes. In the followup, which takes place many years later after the catastrophic events of Rise, Dawn of the Planet of the Apes introduces a new cast of human characters to surround the scene-stealing Serkis.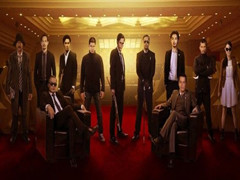 No.8 The Raid 2
Release Date: March 28, 2014
Director: Gareth EvansCast: Donny Alamsyah, Iko Uwais
---
Gareth Evans impressed us with The Raid: Redemption and its mindblowing action sequences, and the fact that its getting a sequel is reason enough to get excited about seeing more of Rama (Iko Uwais) kicking butt on screen. The Raid 2: Berandal sees Uwais (and director Evans) return for the main role in a story that takes place just hours after the original.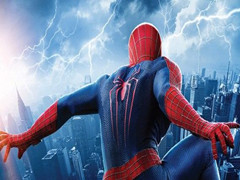 No.7 The Amazing Spider-Man 2
Release Date: May 2, 2014
Director: Marc WebbCast: Andrew Garfield, Dane DeHaan
---
While The Amazing Spider-Man brought us a wonderful cast, its story was lacking and in some respects, incomplete. With the 'setup' out of the way and plans for multiple sequels and spinoffs officially announced by Sony, The Amazing Spider-Man 2 has high expectations and a cast array of characters from the comics all (seemingly) carefully placed for the future of the series. With so much riding in the next Peter Parker adventure, we can't help but get excited about the potential of another Marvel Cinematic Universe.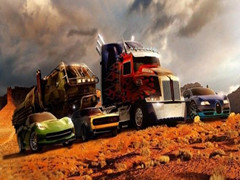 No.6 Transformers 4
Release Date: June 27, 2014
Director: Michael BayCast: Jack Reynor, Kelsey Grammer
---
Despite saying otherwise for quite sometime, Michael Bay decided to return to the director's chair for Transformers: Age of Extinction. The franchise's fourth live-action installment introduces new lead human characters led by Mark Wahlberg as well as plenty of new Cybertronian vehicles, including the fan-favorite Dinobots. After Bay improved upon the action sequences and visuals for Transformers: Dark of the Moon, we're amped to see more of Optimus Prime and company destroying more villains in the followup. Maybe this time we'll get to know some of the supporting bots?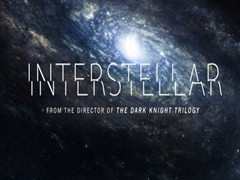 No.5 Interstellar
Release Date: November 7, 2014
Director: Christopher NolanCast: Anne Hathaway, Casey Affleck
---
With The Dark Knight trilogy behind him and Inception proving director Christopher Nolan's creativity when it comes to science fiction, it's impossible to not get excited about Chris Nolan and his brother's screenplay about astronauts travelling through the first discovered wormhole.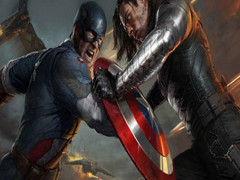 No.4 Captain America: The Winter Soldier
Release Date: April 4, 2014
Director: Anthony Russo & Joe RussoCast: Anthony Mackie, Chris Evans
---
Our insiders told us long ago that the script for Captain America 2 was something to get excited about and when we saw the footage for The Winter Soldier at Comic-Con we couldn't believe how impressive the action sequences, characters and visuals looked. After Iron Man 3 and Thor: The Dark World attempted to deliver standalone experiences, we're excited to get back to S.H.I.E.L.D. and the other, less-super heroes of the Marvel Cinematic Universe in a film that's hyped up to be the bridge between The Avengers and 2015′s The Avengers: Age of Ultron.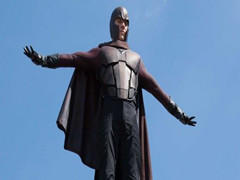 No.3 X-Men: Days of Future Past
Release Date: May 23, 2014
Director: Bryan SingerCast: Hugh Jackman, Ian McKellen, James McAvoy
---
X-Men: Days of Future Past serves not only as a sequel to X-Men: First Class, but as a followup to the original X-Men movie trilogy that brings almost every hero and villain back. Bryan Singer returns to the director's chair to tell a time travel story that has the potential to "fix" the continuity of the long-running superhero franchise and help launch all sorts of sequels and spinoffs. In fact, a sequel is already in the works with a confirmed release date in 2016.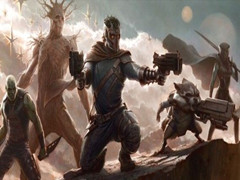 No.2 Guardians of the Galaxy
Release Date: August 1, 2014
Director: James GunnCast: Benicio Del Toro, Bradley Cooper
---
The riskiest and most obscure project from Marvel Studios to date, Guardians of the Galaxy attempts to not only take the Marvel Cinematic Universe into space, but aims to do so with several sets of all-new heroes and villains and an all-new cast. Having seen the teaser footage at Comic-Con and having read all of the comics writer-director James Gunn is drawing inspiration from, we're pumped that Marvel is taking a chance on this property.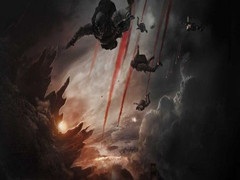 No.1 Godzilla
Release Date: May 16, 2014
Director: Gareth EdwardsCast: Aaron Taylor-Johnson, Bryan Cranston
---
Two years in a row, Warner Bros and Legendary stole the show at Comic-Con with footage for the reboot of Godzilla, and with an all-star cast and amazing special effects – not to mention a variety of monsters for Godzilla to battle – we're most excited about the return of Godzilla to the big screen. The official Godzilla trailer helped reinforce our anticipation.